Seattle Smoke Control System Confidence Testing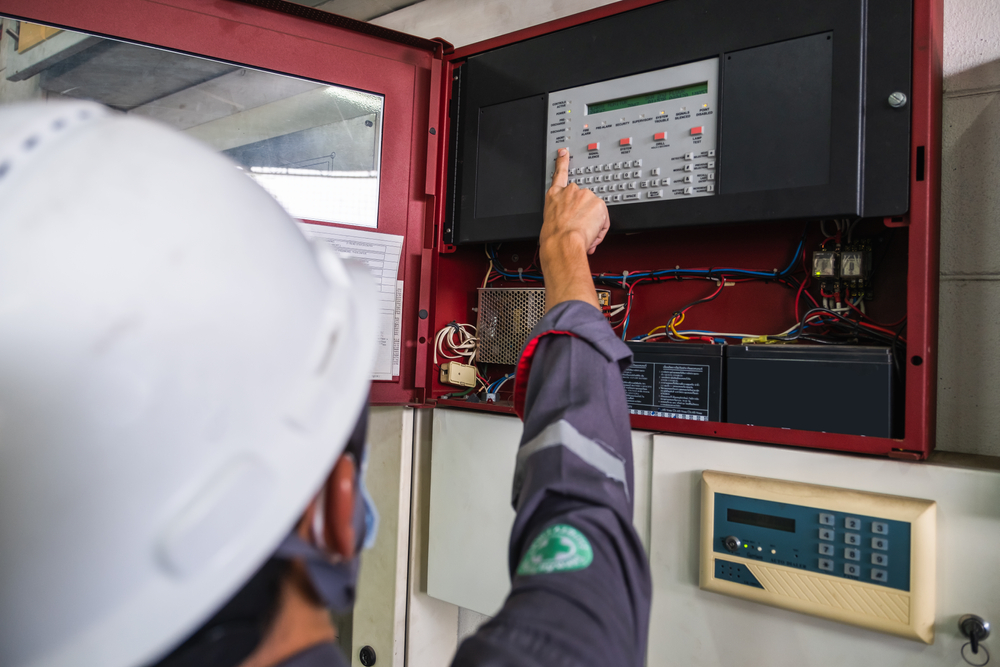 A smoke control system is a system that limits the spread of smoke during a fire, preventing it from circulating throughout your entire building. These systems are put in place to protect the health and safety of building occupants and emergency personnel, ensuring they do not suffer smoke-related injuries. Containing smoke flow also enables occupants to see a clear exit pathway, allowing for a safe and quick evacuation.
As a vital fire safety system, it is essential that your smoke control system is installed, inspected, and tested by a certified fire technician with expert knowledge in the field. Not only will this keep your residents, employees, and customers safe in the case of fire, but it also keeps your building in NFPA and IBC compliance.
Look to Pacific Fire & Security for your annual smoke control system confidence testing. We are a premier fire and security company in Seattle and are here to serve you. Whether you own a property management company or a high-rise office building, you can expect comprehensive confidence testing services with meticulous attention to detail and the highest level of quality control.
Smoke Control Testing in Seattle
As smoke control devices are life-saving fire protection systems, annual inspection and testing services are required to ensure they operate effectively. The National Fire Protection Agency, the International Building Code, and most local jurisdictions require annual smoke control system confidence testing performed by certified fire technicians who can provide proper compliance documentation.
Along with smoke control system testing, high-rise buildings must also engage in shaft pressurization and high-rise sequence testing to keep smoke contained in the event of a fire.
The Pacific Fire & Security Difference for your Confidence Testing
Smoke Control Testing FAQ
What is a smoke control system?
A smoke control system controls the flow of smoke throughout your building. The system's main objective is to contain smoke from a fire long enough for building inhabitants to exit the building safely and prevent injuries. A number of fire safety devices such as sprinklers, smoke detectors, or heat detectors activates a smoke control system.
What can happen if I don't have a smoke control system?
Without a properly maintained smoke control system, your building inhabitants and first responders can incur severe smoke inhalation-related injuries in the event of a fire.
When is a smoke control system required?
The internal building code and NFPA require smoke control systems for high-rise or large-volume buildings. This includes but is not limited to buildings over 75 feet, sports arenas, office buildings, theatres, concert venues, and shopping malls. For example, a smoke control system will prevent the building stairwells from filling up with smoke that would otherwise block people on the top floor from exiting.
How often should smoke control systems be tested?
At Pacific Fire & Security, we test your smoke control system with the rest of your fire alarm system. Contact us today to schedule your annual comprehensive fire and safety building inspection and testing.
National Fire Protection Agency Code 72 outlines current safety regulations regarding fire detection and emergency communications. This includes fire alarm and smoke control systems.
What agencies require smoke control systems?
The International Building Code (IBC), NFPA, and local Washington State jurisdictions require smoke control systems for specific commercial buildings.
Schedule Your Annual Smoke Control Confidence Testing Today!