Seattle Fire Alarm Inspection and Confidence Testing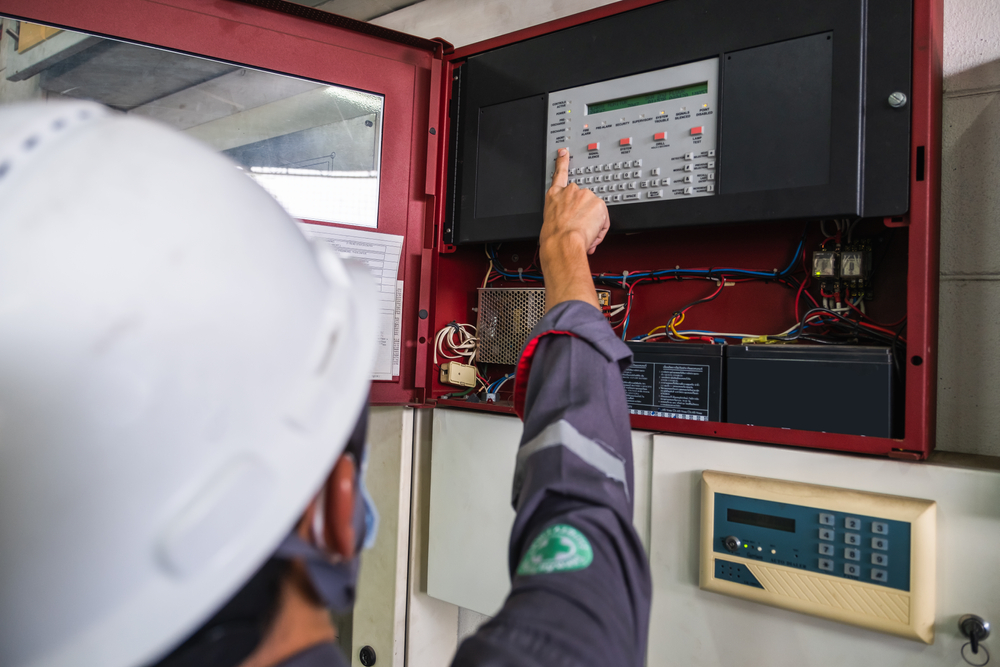 Fire alarm systems are critical for public safety and commercial fire prevention. In the event of a fire or hazardous situation, fire alarm systems alert your building inhabitants to exit the building as soon as possible. If your fire alarm system fails to warn your residents, you could be looking at a hazardous situation, including possible loss of life. Routine inspection and confidence testing to ensure they are in proper working condition can be the difference between a safe evacuation and a life-threatening emergency.
Don't jeopardize the safety of your patrons and residents or risk damage to your property; Contact Pacific Fire & Security for your annual fire alarm inspection and confidence testing in Seattle.
Fire Alarm Inspection in Seattle
NFPA code 101 requires consistent fire alarm system testing to ensure optimal functionality and fire code compliance. As your trusted fire and safety compliance partners, we can perform your annual Life Safety Code inspection, ensuring you have an all-inclusive safety plan in the event of a potential fire.
An annual Life Safety Code Inspection will help you better prepare for a fire or emergency. During your fire alarm Life Safety Code inspection, we implement and document the following:
Update your fire alarm system to meet local fire codes and perform a risk assessment.
Implement a comprehensive monitoring system for your fire alarm.
Regularly execute fire drills.
Maintain properly marked and operating fire doors.
Keep all hallways leading to exits and doorways unobstructed.
Have a certified fire alarm technician check the alarm system annually to ensure you comply with the local fire code.
Properly dispose of combustible materials.
Institute a document backup plan and ensure information at a secure off-site location.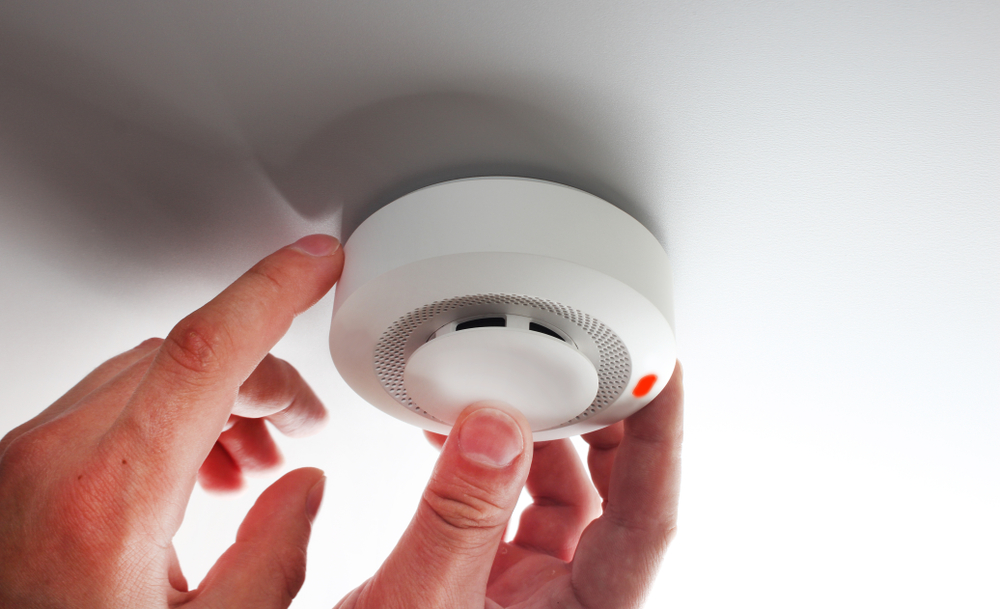 At Pacific Fire & Security, we aim to exceed general regulatory compliance by following strict NFPA guidelines and employing NICET-certified design engineers and technicians. Our entire team has the highest level of training and expertise in fire alarm monitoring, inspection, and confidence testing. Our highest priority is to keep your employees and the general public safe by ensuring your building is fully NFPA code 101 compliant.
Fire Alarm Confidence Testing in Seattle
As a building owner, you must engage in annual fire alarm confidence testing to comply with NFPA codes.
At Pacific Fire & Security, we provide a comprehensive service program that includes annual inspection, confidence testing, and maintenance to ensure your fire alarm system remains in excellent working condition. We can give you the peace of mind that your fire alarm system is fully prepared in case a fire breaks out.
This service program is in accordance with:
AHJ
Annual alarm system testing
NFPA code requirements
Manufacturer-specific requirements
Following your annual confidence testing service, our certified fire alarm technicians provide you with a system certification label to file with your regulatory agency. We also submit your results to one of our partners, The Compliance Engine.
Seattle Fire Alarm Inspection Company
Pacific Fire & Security is a certified fire protection company that can ensure your fire alarm system complies with NFPA and AHJ code requirements. We are a trusted Compliance Engine Partner and can submit inspection reports and analytics on your behalf. Following your annual inspection, we track your inspection and testing schedule and notify you when it comes time for your next yearly service.
The Pacific Fire & Security Difference
Here's why Pacific Fire & Security stands out among other fire safety companies in the Seattle area:
Fire Alarm Inspection and Testing FAQ
How often should fire alarms be inspected and tested?
We recommend that building owners inspect and test their fire alarm systems every 12 months. However, if your building is over 75ft, your system should be checked quarterly. A certified fire alarm technician should perform this annual inspection and testing and deliver you with a system certification label.
How long does fire alarm testing take?
This depends on the size of your building and your specific fire alarm system. Our fire alarm technicians will provide you with an individualized estimate.
What types of buildings do you provide fire alarm inspection and testing services for?
At Pacific Fire & Security, we provide fire alarm system inspection and testing services for a wide range of industries and types of buildings. A small sampling of our work includes apartment buildings, hotels, retail stores, condominiums, assisted living, and property management across the State of Washington. We tailor our services to your specific industries' compliance requirements.
What do you look at during your fire alarm inspection?
During your fire alarm system inspection, we look at smoke and heat detectors, batteries, control switches, valves, low-pressure alarms, annunciators, and zone alarms.
NFPA, otherwise known as Nation Fire Protection Agency 101 Life Safety Code, outlines strategies to protect people in the event of a fire or other fire-related safety hazards. The NFPA 101 requirements are constantly evolving and updated on a three-year cycle for new and existing buildings. This includes everything from building design, construction, protection, occupancy, and emergency communications.
What other fire safety services do you provide?
At Pacific Fire & Security, we specialize in a wide range of inspection and testing services. This includes fire sprinkler testing, smoke control testing, high-rise sequence testing, emergency lighting inspections, and more! Read more about our fire and life safety systems testing and inspections here.
Schedule Your Annual Seattle Fire Alarm Confidence Testing and Life Safety Inspection Today!