Seattle Emergency Lighting Inspection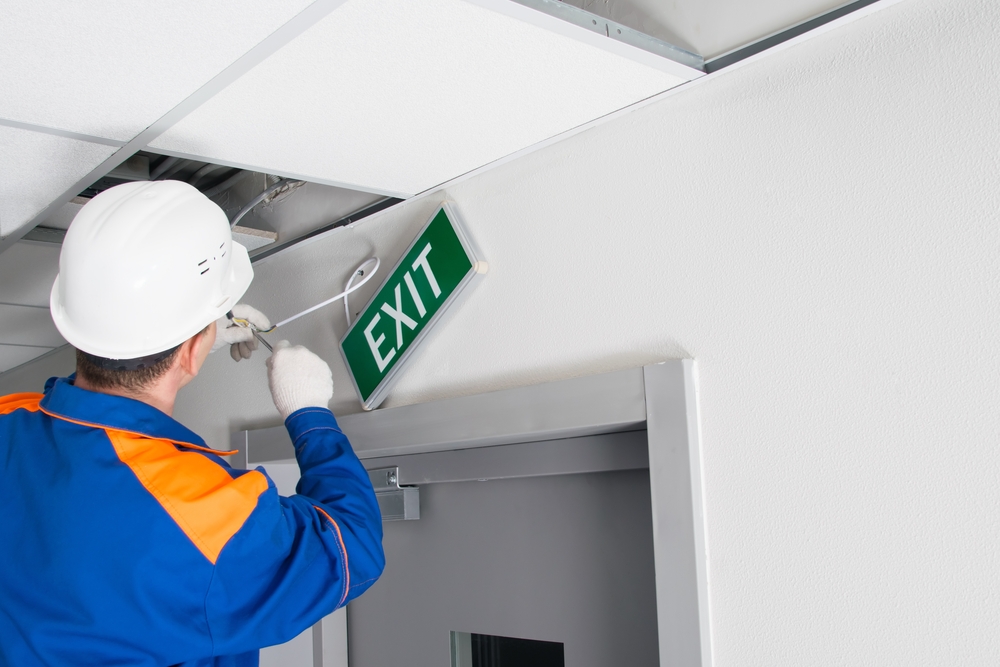 Emergency lighting in your business or commercial space is essential for public safety. In an emergency, such as a fire, storm, or power outage, emergency lights remain lit even when all other power is cut, allowing people to exit the premises safely. Emergency lights can maintain their illumination during these types of power outages because they connect to an independent power source that keeps them up and running.
Emergency lighting systems are not just critical for keeping your residents safe in the case of dangerous scenarios—they're also required by law under OSHA and NFPA Life Safety Code 101. So as a commercial property owner, you must take all the necessary precautions to ensure your exit lights are in proper working order by engaging in an annual safety inspection.
Contact Pacific Fire & Security, your certified Seattle fire safety company, to perform your annual inspection and lighting test. We can ensure full NFPA 101 compliance and help protect the safety of your building inhabitants.
How Do Emergency Lights Work?
Emergency lights are permanently affixed LED lights tied to your building's power grid. They take continuous power from the grid, which allows them to preserve a full battery. If a major power outage or fire occurs, the emergency lights automatically turn on, providing a lighted pathway for building residents to exit your facility. Examples of emergency lighting include fire exit signs, stairwell signs, and standby lighting.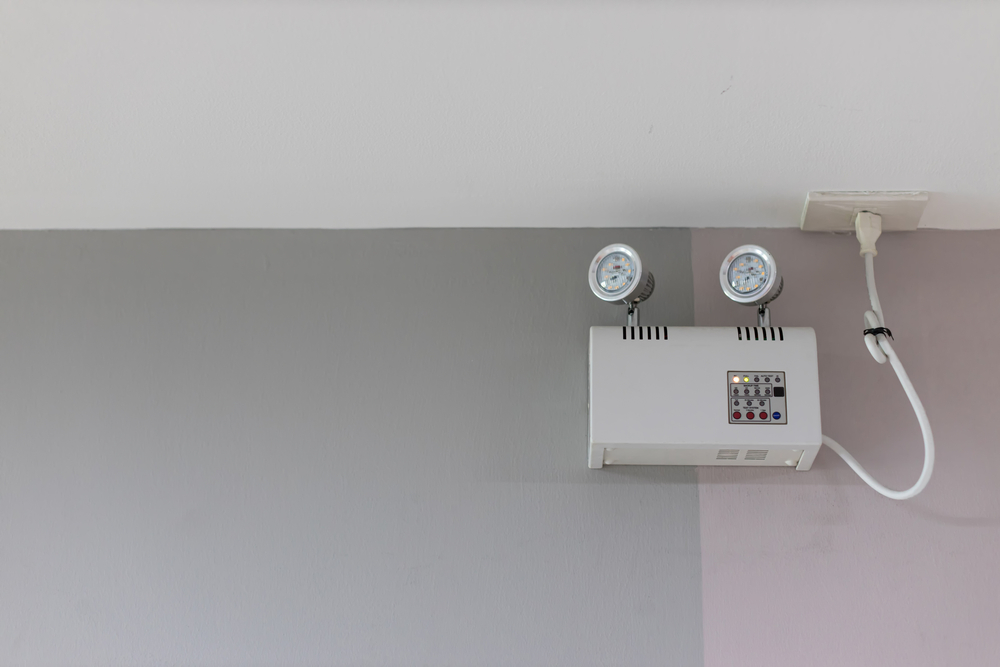 Emergency Exit Lighting Inspection in Seattle
Up-to-code exit lights are essential for a safe and efficient evacuation during times of great emergency. If you are a building owner, you must contact an accredited fire safety company and have certified fire technicians perform your annual inspection. Pacific Fire & Security offers emergency exit lighting inspections across Seattle, Bellevue, Kirkland, and Redmond. We help provide business owners with peace of mind and compliance documentation.
Our Inspection Checklist
Pacific Fire & Security coordinates your emergency exit light inspection along with the rest of your annual fire and safety inspections and confidence testing. We can guarantee that your facility is code-compliant and fully equipped for any emergency.
During your emergency exit lighting inspection, our technicians thoroughly examine your exit lights to ensure that every component functions correctly. This includes:
Inspect for physical damage
Disconnect and reconnect the power supply for each exit sign
Examine the battery, charging system, and output voltage
Disposal of dysfunctional signage or batteries
Ensuring your lights are fully operational and code compliant
Ensure your entire building's emergency lighting system is NFPA 101 code compliant
What is a Distributed Antenna System
A Distributed Antenna System is a wireless frequency system that improves areas of poor cellular coverage inside large high-rise buildings. This system involves installing a network of small antennas throughout the building. These antennas then boost first responder radio signals and allow them to communicate on the same frequency.
Who benefits from a DAS system?
A DAS is primarily for the benefit of first responders and emergency personnel, as well as the tenants or residents receiving their aid during an emergency. A DAS system significantly improves communications, helping teams of first responders work together better and complete their jobs.
What cellular companies are compatible with DAS?
Major cell companies such as Motorola and 800 Megahertz are heavily involved in the installation and regulations of Distributed Antenna Systems.
PSERN, or the Puget sound emergency radio network, regulates distributed antenna systems in the Greater Seattle area. As a commercial building owner, you must maintain annual DAS compliance and certification with PSERN.
How often should my DAS be tested?
In order to maintain full compliance and operational safety, your Distributed Antenna System must be inspected annually by certified professionals. This includes certified fire technicians who know local fire codes and compliance standards.
Do I need certification for my DAS?
Following your annual DAS confidence testing, you must obtain system certification from your fire technician.
Schedule Your Annual Emergency Light Test Today!