Seattle Fire Sprinkler Systems Confidence Testing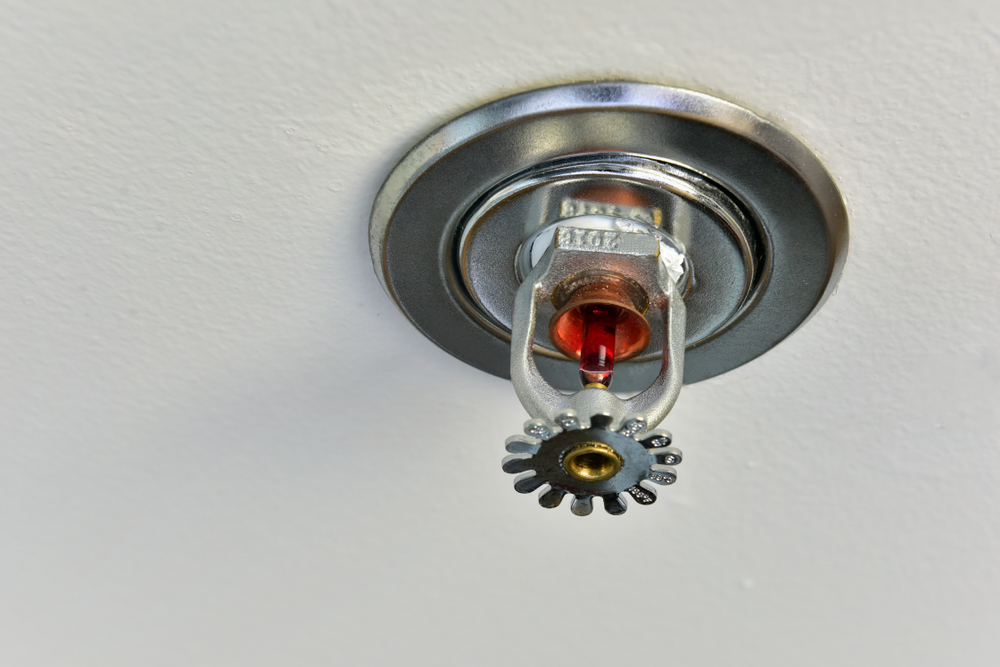 As a commercial property owner, it is essential to have a working fire sprinkler system as your first line of defense. Not only do you need a fire sprinkler system, but the system also needs to remain functional over the years. This means that to maintain its functionality, your system must be inspected and tested annually to ensure it is prepared to put out a potential fire or fire-related hazard.
At Pacific Fire & Security, we offer complete fire sprinkler services for building owners in Seattle, Bellevue, Kirkland, Redmond, and the surrounding areas. Whether you need an inspection, testing, or maintenance, we are the name to trust.
Fire Sprinkler Inspection and Testing in Seattle
During your fire sprinkler inspection and test, we check every single part of your system. This includes the sprinkler heads, water flow, fire pump, piping, alarm, and water supply valves.
Following your sprinkler inspection, we record your results and submit them to The Compliance Engine, verifying your compliance with NFPA 25. Following service with us, you will be alerted via the Compliance Engine when it is time for your next annual appointment.
Seattle Fire Sprinkler Company
Pacific Fire & Security is a certified fire safety company that can ensure your sprinkler system complies with NFPA code 25. Through our annual inspection and testing services, you can know that your building is fully protected against potential fire damage and that your system is operating under local and state regulations.
At Pacific Fire & Security, all of our fire sprinkler system inspections and confidence testing are carried out by our team of expert technicians— we do not use subcontractors. This gives us complete quality assurance over our fire safety services and guarantees our customers receive the highest level of customer support.
To make your life easier, we perform your annual sprinkler inspection and testing along with your other yearly services. This means you can check off all your annual inspections, such as your fire alarm system, smoke detector, sprinkler system, kitchen hood, and emergency lighting, all in one day.
Fire Sprinkler System FAQ
How do fire sprinklers work?
Heat triggers fire sprinkler systems. So in the case of smoke or fire, the heat travels up to your ceiling and activates your sprinkler. Each sprinkler head is attached to a pressurized pipe system that releases water in an arc, putting out your fire.
What sets off fire sprinklers?
While most people think any amount of heat or smoke triggers sprinklers, that is not the case. The heat in the air must be between 135-165 degrees to activate your sprinkler system. This guarantees that your sprinkler system does not unnecessarily or unexpectedly go off.
Are fire sprinkler systems effective at putting out fires?
Fire sprinkler systems are the most effective, widely used fire safety protection product. While they only use a small amount of water, they are placed at the right location and work quickly to stop small flames from developing into a full-scale fire. With adequately functioning sprinklers, you can prevent fires, minimize damage to your property, and protect the safety of your building residents.
How often should I get my fire sprinkler system inspected?
Federal law requires annual inspections and testing, while Washington State requires quarterly testing. We recommend that a certified fire alarm technician inspects and tests your sprinkler system quarterly, but we also advise you to reach out to your local jurisdiction.
Do fire sprinkler systems cause water damage?
While sprinkler systems use water to put out a spark or fire, they aim to use as little water as possible. They put out fires in their infant stage, where only a tiny amount of water is needed. It is also vital to remember that your sprinkler system prevents the destruction of your building's interior in the case a fire breaks out.
NFPA 25 outlines the National Fire Protection Agency's regulations regarding inspecting and testing water-based fire protection equipment and systems. This code ensures that building owners know the requirements for preparation and response in the event of a fire or fire hazard.
Where can I find a commercial fire sprinkler company near me?
Pacific Fire & Security is your expert commercial fire sprinkler company serving the greater Seattle area. Our technicians provide the most thorough system inspection and testing services tailored to your building's unique needs and specifications.
Schedule Your Annual Seattle Fire Sprinkler Inspection and Confidence Testing Today!